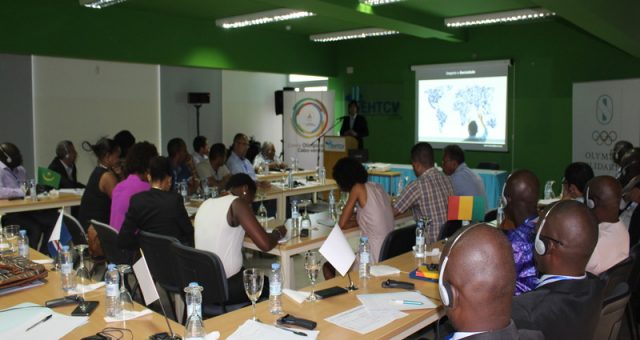 Annual Advanced Zone II Sport Seminar of the Association of African National Olympic Committees (ANOCA).
The Zone II Seminar was organized by the Association of African National Olympic Committees (ACONA), who chose Cape Verde to host the event from the 1st to 2nd of Dec.
During the opening ceremony the Secretary General of the Zone II of the ANOCA, Omar Diagne, let know of the importance of this seminar for the consolidation of the sports movement in the present countries.
At the event, participants discussed the issue of sports management in the sub region, exchanged experiences and outline new strategies for the sector. The focus of this seminar was the creation of  SportImpact's "Sport for Life" platform within the "VerdeOlympics" Project, where two representatives of each Olympic Committee outlined future strategies for the continuity of this project.
According to the secretary of ACONA, Cape Verde is as an example in the implementation of the "Sport for Life" program and in this sense they wanted to share their experiences, which will surely bring them to their countries.
The Vice president of Zone II of ANOCA then thanked Cape Verde for hosting this event and congratulated the overall organization for participation.
The event was attended by several speakers from the region and from Portugal, like Alain Claude Monteiro of the Senegal Olympic Committee, which addressed the themes of "Sport and good governance", "Organization of sporting events", "Promotion and Sponsors" and "Management and leadership".
Mário Teixeira, who is a professor at the University of Évora and a member of the Portuguese Olympic Sports Confederation, gave a presentation on the "Sports and Society Olympism".
Rodrigo Bejarano, president of the Cape Verdean Paralympic Committee, approached the Strategic Plan of his institution as a case study and Filomena Fortes, president of the Cape Verdean Olympic Committee who addressed the Human Resources theme of a National Olympic Committee.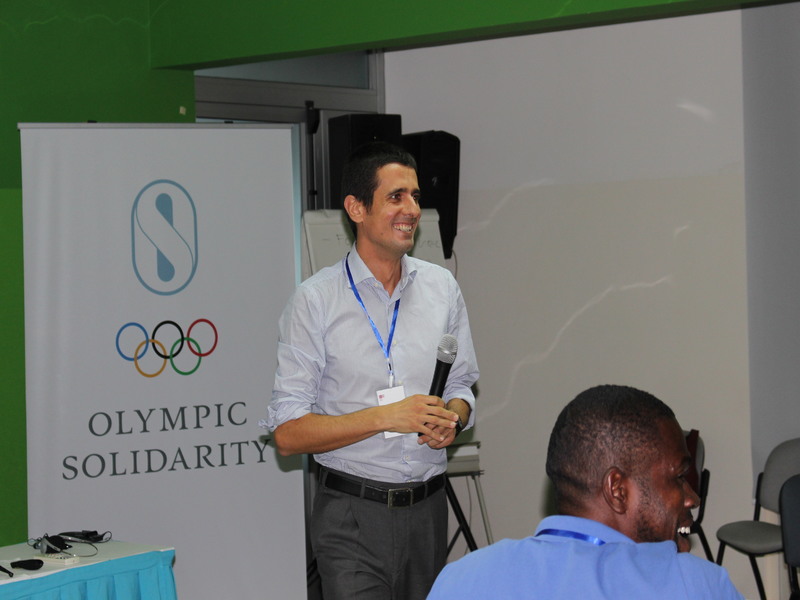 Finally, João Girão, country manager of SportImpact in Cape Verde presented the "Situational Mapping of Sports in Cape Verde" and Nuno Delicado, Global Director of SportImpact presented the "Sport for Life" program, which motivated the participants to create a project in their countries.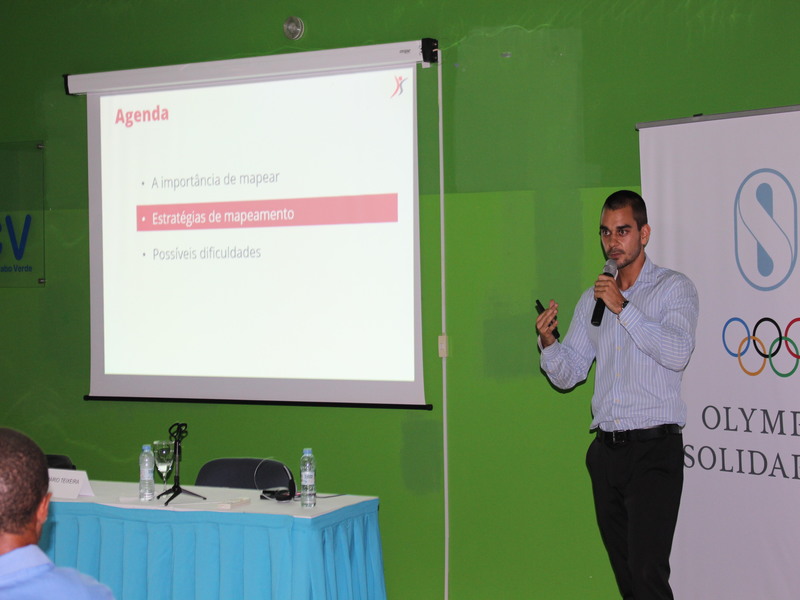 The ANOCA ZONA II Advanced Sports Management Seminar took place during the event, with the objective of creating a new sport platform in the sub region and thus bringing its sports policies closer.