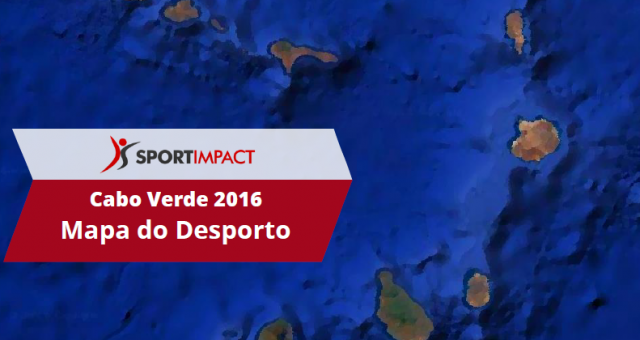 The Cabo Verde Sport Map is now available!
Click here to download the Cabo Verde Sport Map (in Portuguese) or go to: https://goo.gl/A6tZ81.
The Cabo Verde Sport Map report was born from the desire of the Cabo Verde Olympic Committee to know the main facts, needs and sports objectives of the African archipelago, in order to make better strategic decisions.
Sport development
Despite the high formalization of National Federations (NFs), there is a severe lack of data and records of sports agents, which led SportImpact to interview the Regional Associations (RAs) in order to obtain data very close to reality. We found out that:
17 Olympic Summer Sports still don't have organized activity in Cabo Verde
43% of all the athletes are from football, 25% of them are in South Santiago and the most populous Islands have the lowest rate of athletes
In many sports there are insufficient referees and coaches and only a few sports have a national club structure
90% of RAs presidents are male and not all of them organize regional championships
NFs are the main promoters of training courses, but RAs also play an important role
Financing
The State provides 50% of sport funding and is the main funder of NFs, which redistribute 8% of the funding to RAs, without using the criteria of number of athletes. City Councils also do not seem to consider the number of athletes in the distribution of funds to RAs.
Needs
Sport leaders unanimously consider that sport development is the main objective to achieve and that the main needs to achieve it are more equipment, training and planning, hampered by lack of funding and availability of qualified human resources.
Recommendations
The various sports stakeholders, through meetings to validate data and formulate recommendations, defined the need to systematize and apply the Sport Map, to increase the implementation of sports and to make them more organized and inclusive. They also identified the need to diversify funding sources and to increase and improve sport policies.