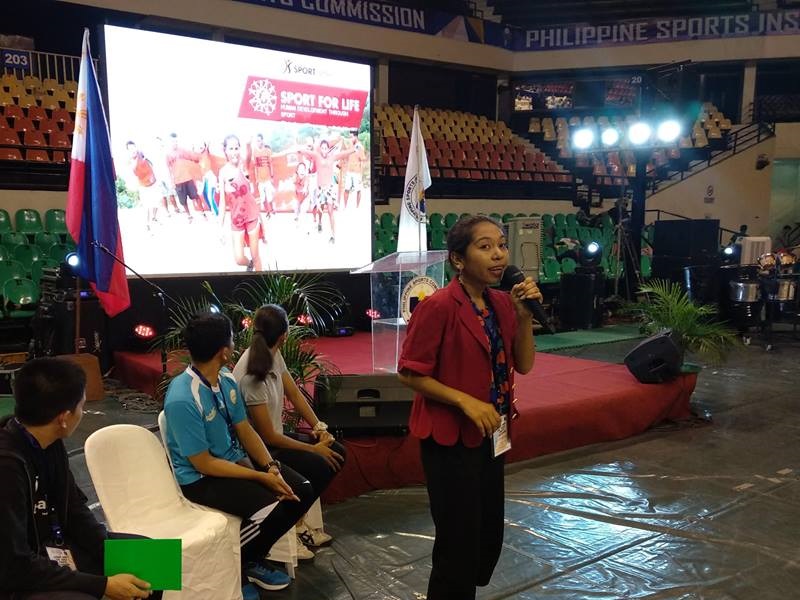 Silvina Amaral Mendonça
Silvina Amaral Mendonça is SportImpact's Master Facilitator, as well as Administration & Finance Manager. Together with the Sport for Life Coordinator, she leads a movement of young volunteer facilitators from municipalities around Timor-Leste, training them on facilitation skills and coaching them as project multipliers in their communities. She is passionate and totally committed to SportImpact's mission of human development through sport, with a focus on inspiring peer youth to take action to develop Timor-Leste.
Silvina joined SportImpact in 2016 as a full-time volunteer. In record time, based on her extreme reliability and commitment to learn and to make it happen no matter what, she became SportImpact's resource person to manage Youth Leadership Camps. Since joining SportImpact Silvina has facilitated over 500 hours of training sessions.
By contributing in the Sport for Life project Silvina is promoting a true youth volunteer movement in Timor-Leste:
Over 100 youth facilitators trained over 7 Youth Leadership Camps, with dozens becoming project multipliers, replicating it in their communities
Almost 2,000 youth trained to organize sport events at zero cost
More than 15,000 kids taking part in youth-organized multi-sport events.
Silvina has also been a guest speaker and facilitator in national and international events with organizations like UNESCO, Marie Stopes Timor-Leste, and Peace Corps. She represented Timor-Leste and SportImpact at the inaugural UNESCO Sport and the SDGs Youth Funshop, in Manila in November 2017, promoting Sport for Life replication in Southeast Asia. She inspires young girls as role model in Marie Stopes Timor-Leste's reproductive health and menstrual hygiene initiative.
Despite her busy schedule, Silvina organizes life to teach English and Portuguese language skills daily to community kids at Centro da Graça – a neighborhood school targeting underprivileged kids in Camea, Becora.
Silvina speaks Tetum, Bahasa Indonesia, English and Portuguese. In her free time she likes to study to further develop her ability to generate impact.